Cost Effective Garment Branding Tags and Labels
The official site for quality, affordable and classy branding for your garments and accessories since 2001.
We specialize in small runs and help new startups get off the ground very affordably. How to start a clothing company? Start right here! 
We offer Custom Clothing Labels, Wholesale Woven Labels, Satin Screen Printed Labels, Natural Cotton Twill Labels, Leather Labels, Quilting Labels, Ribbon, Hangtags, Swingtags, Care, Content & Size Labels, Iron-On Labels, Self-Adhesive Labels, Hem Tags, Embroidered Name Tapes and more!  
If you don't see what you need, just ask us!
Our personal customer service is 2nd to none.
Call us at 813-541-6368 or email us at CustomLabels4U@gmail.com 
start customizing!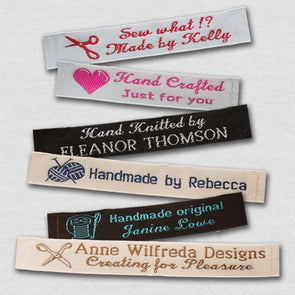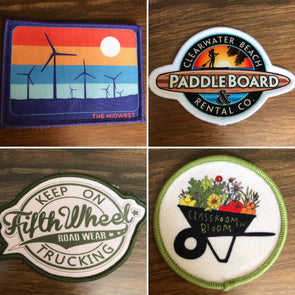 Design Your Own Stickers & Favor Tags!
Put your words and pictures on our elegant custom-designed labels, stickers, seals and favor tags, for the absolutely perfect way to personalize your special event or your new product. Transform your special event or handmade gifts into unforgettable memories! Labels and stickers are pre-cut and come on peel-and-stick sheets with 6 to 48 per sheet. Click on an image to choose from our huge selection of styles, shapes and colors.